Our passion is family tradition: we elaborate wine and sparkling.
The vineyards of the Ch.W. Bernhard estate in Frei-Laubersheim belong to the best locations in the Western part of Rheinhessen, neighboring the Southern part of the Nahe region. Some 1800 years ago the Romans already cultivated in this region figs, almonds, sweet chestnuts and mainly wine grapes. The mild climate with bright sunshine and little rain joint by an impressive variety of soils, generation's expertise and passion is the foundation for the excellence of our wines.
This unique terroir paired with personal passion – in fields and cellars – creates wines of outstanding quality.
Year by year Hartmut and Petra Bernhard succeed in producing clearly structured wines and sparkling (Sekt) of an outstanding harmony.
Follow them on a tour through the Bernhard winery and introduce you to the products growing in the wine towns of Frei-Laubersheim, Hackenheim and Volxheim.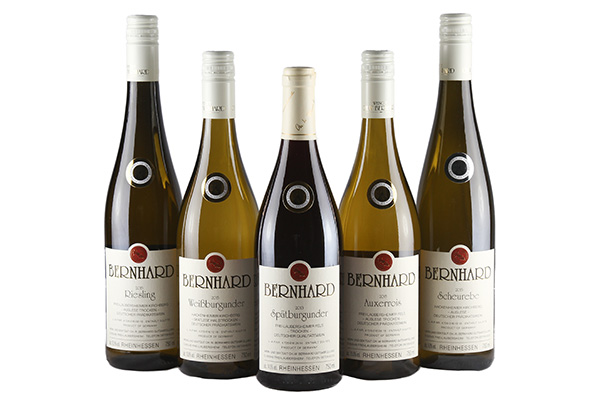 In times of Corona? Need to fill up your wine stock?
See our current portfolio. And choose among awarded wines and sparkling. We are sure you will find the perfect wine for a pairing with a delicious dinner, a pleasant evening at home, a gift for friends…
We still do it without an online shop as we love to advice you personally.
Just contact us via phone or e-mail, we are looking forward to our conversation.
Stay safe – bleiben Sie gesund!